Dr. Ryan Andris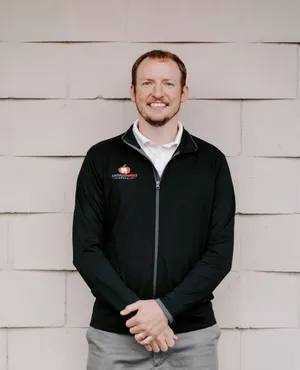 Dr. Andris grew up in Normal, Illinois, the youngest of three brothers. Dr. Andris stayed close to home by attending Illinois State University, where he graduated with a Bachelors of Science in Biology and a minor in Chemistry. Dr. Andris is a graduate of Southern Illinois University - School of Dental Medicine where he earned his Doctor of Dental Medicine degree (D.M.D.).
While at SIU, he was involved in several philanthropic activities including two dental service trips to Jamaica where dental treatments were provided to patients. Dr. Andris is a member of the American Dental Association, the Illinois State Dental Society, and the Peoria District Dental Society.
He is committed to pursuing exceptional patient care by actively participating in continuing education seminars and hands-on courses in advanced dental topics and innovative procedures.
He joined Dr. Zimmerman in June 2013 and is excited to be in Central Illinois serving patients' dental needs. In his free time, Dr. Andris enjoys spending time with his wife, Amanda, and their four children Landon, Leighton, Rowen, and Austin. Dr. Andris enjoys golfing, hunting, hiking, reading, and giving back to his community. The six of them enjoy church activities, visiting with family and friends, spending time outdoors, and traveling.